SKU: 381405-005
Sacrifice Scooter Griptape, Aussie
Free shipping on all orders over £50
Free Rampworx Stickers & Goodies
Supports our Skatepark, a registered charity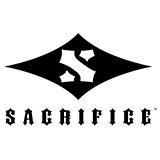 Sacrifice Scooter Griptape, Aussie
Sacrifice and CV Scooters coming soon.  If you would like to pre-order to guarantee your stock please email street@tkcsales.co.uk or call 01380 872950'
Sacrifice Scooters have always lead the way when it comes to Grip Tape.
We invest in design and manufacture to the highest quality possible giving you
The best grip money can buy. Over a long period of time Sacrifice grip tape has
Always been the rider's choice with over 20 different designs we have something for everyone.
Each sheet is 4.5 wide by 21 long making it perfect for most decks.