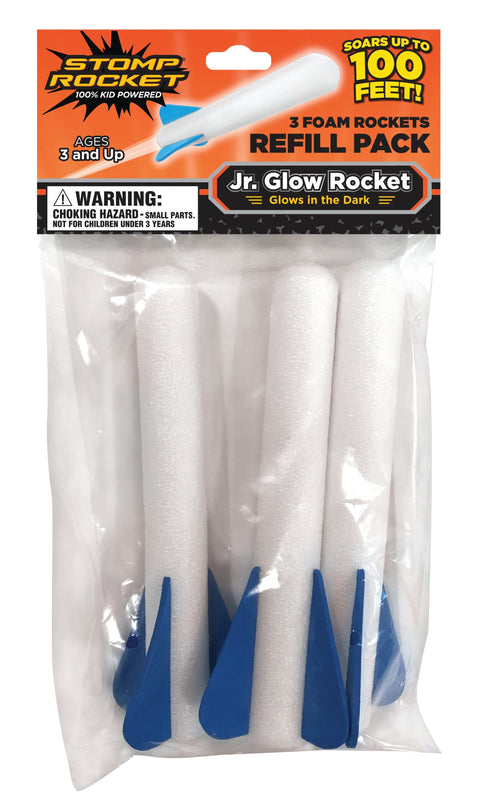 SKU: 806012-10C
Stomp Rocket Junior Glow Refill (3 Pcs)
Free shipping on all orders over £50
Free Rampworx Stickers & Goodies
Supports our Skatepark, a registered charity
Stomp Rocket Junior Glow Refill (3 Pcs)
STOMP Rocket GLOW IN THE DARK Refill Rockets!!! RELOAD AND STOMP!
Keep the fun flying and enjoying the Junior Stomp Rocket with replacement rockets. Although these rockets aren't easily damanged we don't want the fun to stop if you do loose them!
100% kid-powered. No batteries required. Super easy, fast assembly.
Includes 3 Jr. Glow Stomp Rockets.
Foam-tipped rockets fly up to 100 feet in the air.
Replacement rockets for use with Jr. Glow Rocket Launch Stand.
Ages 3 and up.