SKU: DRN-RPP-BLU
Drone Scooters Recce Prince Signature Scooter Pegs, Blue
Free shipping on all orders over £50
Free Rampworx Stickers & Goodies
Supports our Skatepark, a registered charity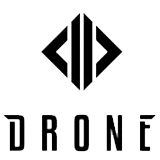 Drone Scooters Recce Prince Signature Scooter Pegs, Blue
Reece Prince has rode for Drone Scooters since the company began. He is a full-time CNC machine worker and has designed and test these pegs from a simple block of metal. Now they are here for you to try for yourself.
Features
3cm / 1.2" Wide
Long peg 4.5cm / 1.8"
Short peg 3.5cm / 1.4"
Comes With Axles 1x 60mm, 1x 85mm and 1x 110mm
2x 10mm Spacers